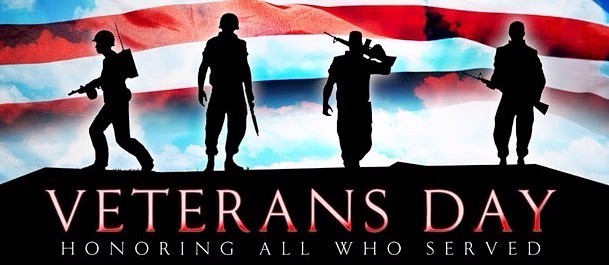 Saturday, November 11, Cotulla Veterans Park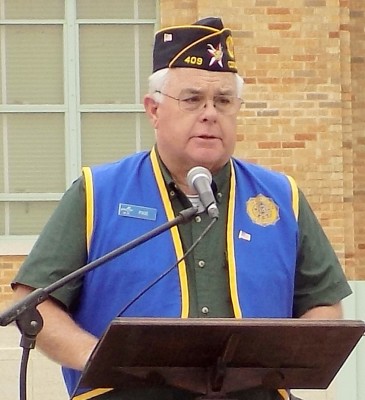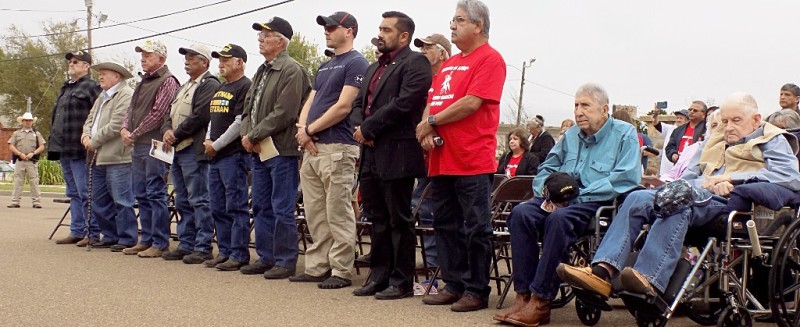 American Legion Post 409 Commander ET Page welcomes all current and former armed forces personnel to the Veterans Day Ceremony at Cotulla on November 11. Those present included veterans of World War II, Korea, Vietnam, Grenada, Iraq, Afghanistan, Panama, East Timor, Somalia, Kosovo, Bosnia, the Cold War, and US postings in the Pacific and Western Europe.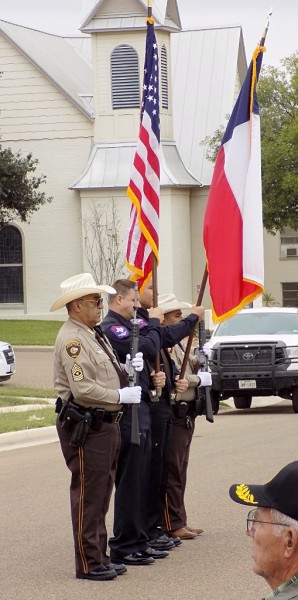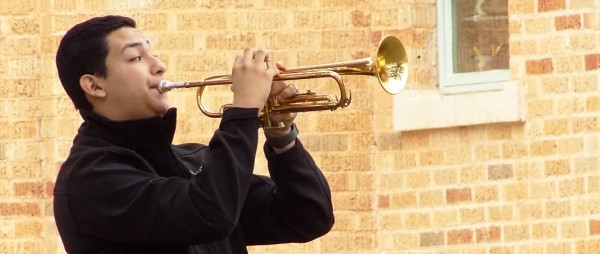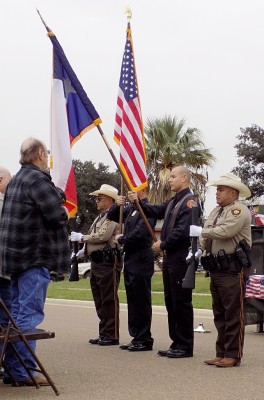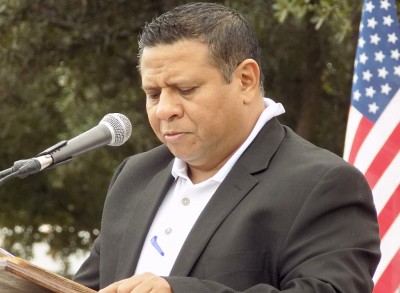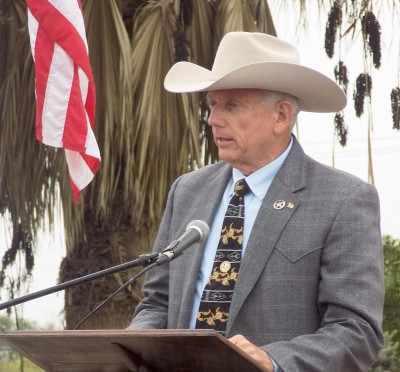 Presentation of the colors by representatives of the La Salle County Sheriff's Office and the La Salle Fire Rescue & EMS; trumpet solo by Jaime Rios, Cotulla High School Band; Cotulla Mayor Javier Garcia, announcing the dedication of a city street to World War 2 veteran Pedro Garcia Sr.; and keynote speaker Mike Bostwick, Sheriff's Office lieutenant, former US Army Special Forces and Army Ranger, decorated wounded veteran of three tours in Vietnam.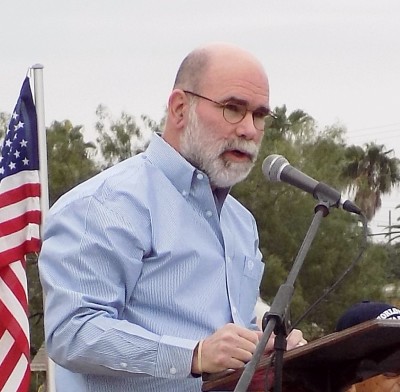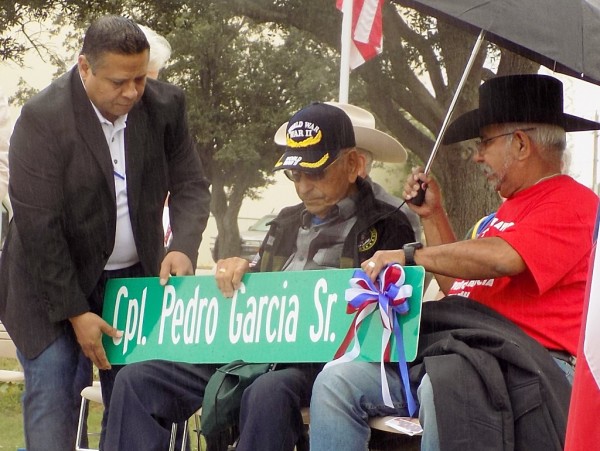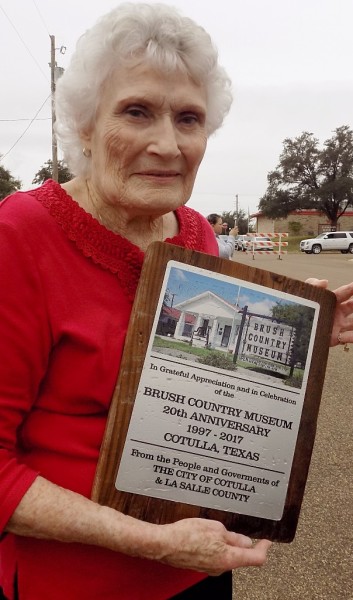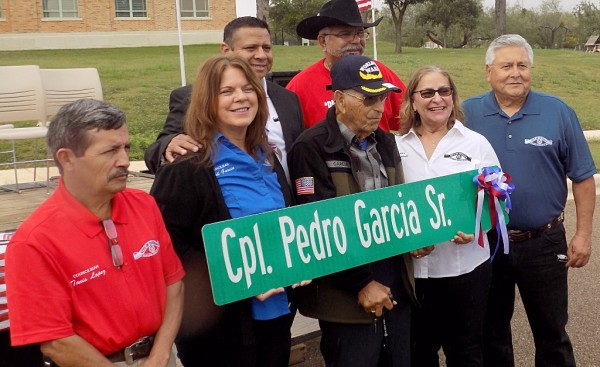 Master of ceremonies Cameron Bell; presentation by Mayor Javier Garcia of a street sign plaque to Pedro Garcia Sr., Brush Country Historical Commission representative Nora Mae Tyler receives a commemorative plaque on the 20th anniversary of the museum's opening at its current location; and city councilors Tanis Lopez, Trish Garcia, Mary Koraleski and Juan Garcia and Mayor Javier Garcia join Pedro Garcia and his son to congratulate him on his street dedication.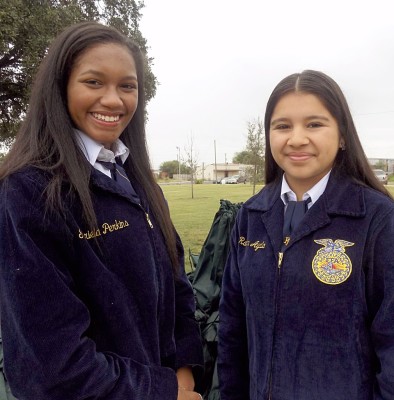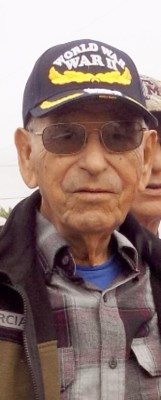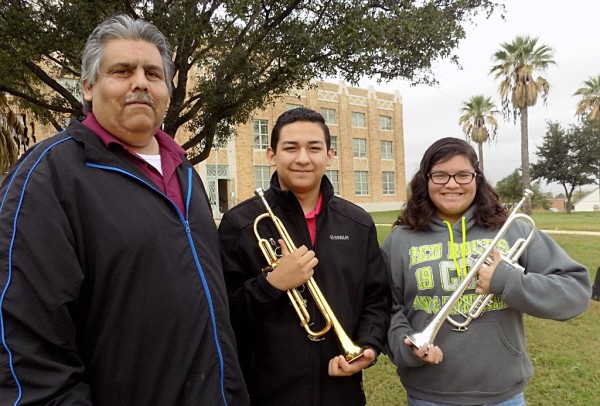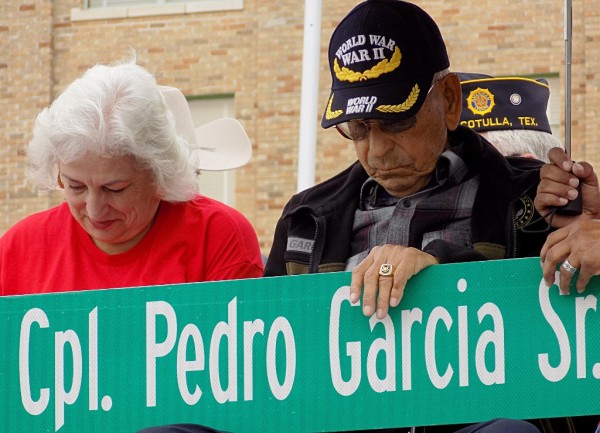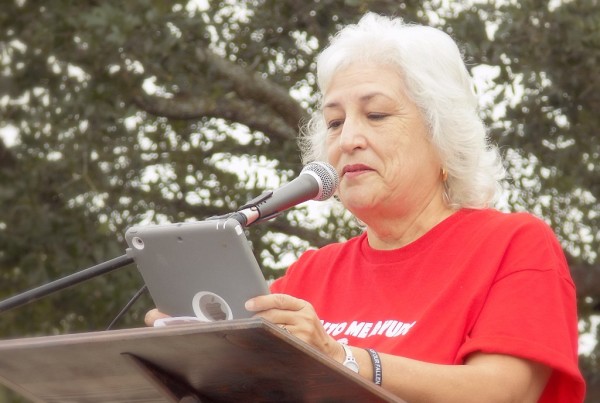 Future Farmers of America students from the Cotulla High School Capter distributed care packages to all armed forces veterans at the ceremony; CHS Band Director with trumpet soloists Jaime Rios and Kelcey Garza; and family friend Geronima Garza joins World War 2 veteran Pedro Garcia on stage and introduces him to the community, offering a biography and a description of the grueling ordeal he underwent as a young US Army corporal from Cotulla, fighting in the Pacific theater of war and being captured by the Japanese after the battle of Corregidor on the Philippines in May 1942.